Pro gold mink trap, humane mink cage trap that's the best mink trap you can buy, guaranteed not to fail in normal use. Ideal for regular intense mink trapping day in day out.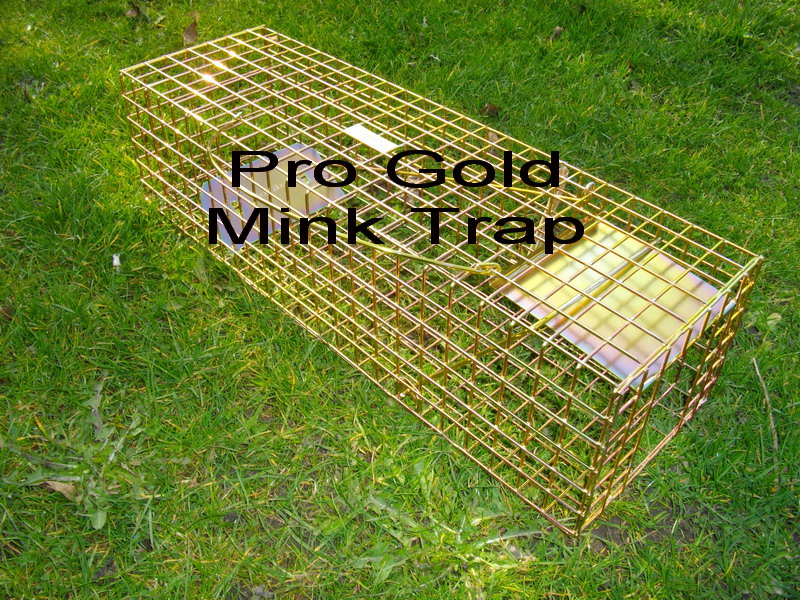 Our pro gold mink trap features a solid door which is spring loaded to prevent the mink escaping, even if the cage is overturned.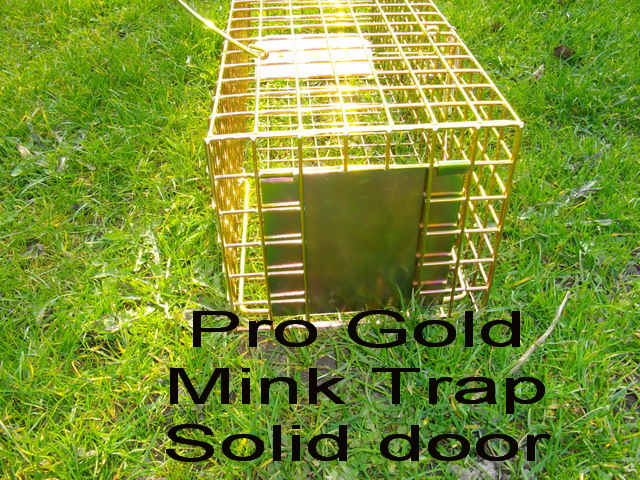 Narrow door surround acts as an otter guard, heavy duty 1" square mesh is tested to 50Kg udl means the cage withstands the occasional boot & can be stacked during the out of season months, setting spring on the outside of the mink cage aids setting and prevents the mink destroying the mechanism when captured.
Dimensions 23" x 6" x 7"